Depending on the mortgage product, one of the parties can be put at risk in favour of the other. In the case of a director's personal guarantee, the one at risk is the director, since the loan is secured against their personal assets. In order for an informed decision to be made, they will have to request an Independent Legal Advice meeting with an impartial and independent solicitor.
We can offer you this service through a hassle-free video conference, where one of our experienced solicitors can explain all the possible risks.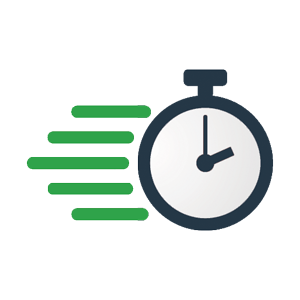 Prompt
Appointments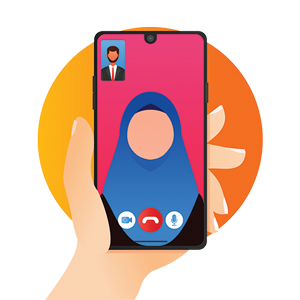 Zoom From
Anywhere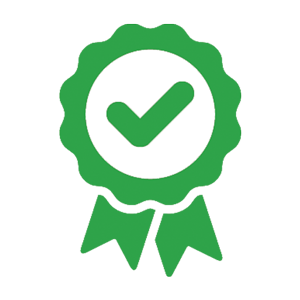 Rated Excellent
on Trustpilot
Our solicitor is available from 12/12/2023* and we offer Director Independent Legal Advice for all mortgage lenders**.
Our Fixed Fee is (based on the loan amount being £600,000 and under) £299 INC VAT for the first director and £180 INC VAT for any additional directors. Short on time? We can expedite your appointment for no extra charge and use Recorded Delivery to send your certificate***.
Does a guarantor need independent legal advice?
Yes, a guarantor will need
Independent Legal Advice.
A director's personal guarantee means that if the company is unable to repay the mortgage, then, their personal assets may be repossessed upon demand of the mortgage lender.
Here is a list of some of the risks that may be included within the terms of your mortgage offer:
Call upon the repayment on demand - You may not be in breach of any mortgage terms and the mortgage lender may call upon the Director to settle the mortgage debt 'on demand' within 14 days.
Limit - A director guarantee may not be limited to just the mortgage debt and could require the director to pay off other debts/overdrafts with the mortgage lender.
In order to make sure that they understand the risks involved, the lender will require the guarantor to seek director guarantee ILA.
Click to book your Director Guarantee ILA Meeting
Choose one of the below to book your meeting with our solicitor.
| | | |
| --- | --- | --- |
| | | |
| Complete this form if you are a Sole Director. | Complete this form if you are the first of more than one Director. | Complete this form if you are the second of more than one Director. |
What constitutes Independent Legal Advice?
Independent Legal Advice is offered during a meeting, either face to face, or by video conference. During this meeting your solicitor will explain all the risks involved by providing a personal guarantee. How quickly can this be done?
We know the request for legal advice often happens close to exchange so we will help you turn the meeting around as quickly as possible.
We have acted for Directors who have used:
Aldermore Bank Plc
Birmingham Midshires
Bridging Finance Solutions Ltd
Brown Shipley
CPF One Limited
Darlington Building Society
Gatehouse Bank (includes Sharia finance)
Gemini Finance
Hambros Secure Lending
Hey Habito Limited
HSBC UK Bank Plc

Interbay Funding Limited
Kensington Mortgages
LendInvest Limited
Lendlnvest BTL Limited
Lloyds Bank Plc
Molo Finance
Nottingham Building Society
Octopus Real Estate
Onesavings Bank Plc t/a Kent Reliance
Optimum Credit

Paragon Bank Plc
Precise Mortgages (Charter Court Financial Services Limited)
State Bank of India (UK) Limited
The Mortgage Lender Limited
The Mortgage Works
Vida Homeloans
West One Secured Loans Limited
Together Commercial Finance Limited
Pepper Money Limited (trading as Pepper Money)
Zephyr Homeloans, a trading name of Topaz Finance Limited
Does your Lender accept ILA by video conference?
Some mortgage lenders will not accept independent legal advice provided by video conference. It is your responsibility to check that they will accept a signature which has been witnessed by video conference. If your certificate is refused by your mortgage lender because your independent legal advice was conducted by video conference, Parachute Law reserves the right to withhold any refund of our fees.
Which lenders can we NOT help with?
Canada Life
Foundation Home Loans
More2Life
Together Money
Together Commercial Finance Limited
Mortgage lender specific processes
Mortgage Lender

Lender Specific Process

Gatehouse Bank

Gatehouse require the directors to sign a Consent and Undertaking Form in addition to the Director Guarantee.




By signing the document the director's waive the right to occupation/other beneficial rights. Gatehouse require additional independent advice to be provided on the risks of signing this waiver and the cost for this advice is £180 INC VAT for each additional director.

Aldermore Bank

The Mortgage Lender Ltd

These lenders require the solicitor to see the ID of the witness for the director's mortgage deed. This work is included with no additional charge.
Frequently Asked Questions
DPG MEANING
WHY
WITNESS
LETTER
LOSTDOC