Friendly and affordable legal services delivered directly to you by phone, email or video conference.




A new breed of solicitors, Parachute Law bypasses the stuffiness of traditional law firms and gets straight to the heart of your legal conundrum. Transparent, pre-agreed charges for practical, no-nonsense legal advice affordable for small to medium businesses and individuals alike.




This approach has led to the successful completion of over 4000 matters and counting, with very happy clients:



About Claudine Boast
Claudine Boast founded Parachute Law in 2016 after a long and successful career in law, as well as co-founding
Share a Mortgage
in 2013, and
SAM Conveyancing
in 2014.
Claudine is skilled in commercial law, contracts, negotiation, employment Law, litigation, management, and private client law and is a strong business development professional as well as
accomplished solicitor
, holding a masters in Internet and Telecommunications Law.
Launching Parachute Law
Claudine is a qualified solicitor who was admitted to the solicitor's role in 2006. For years her interests have always been in information technology and technology, from which she holds a master's degree.
Having worked for over a decade in both private practice and in-house, mostly in the technology sector, Claudine saw the potential for a law firm that utilized technology and systems to simplify the law and legal processes for legal teams and clients in such a way as to reduce the cost and risk of legal service provision.
Her vision for Parachute Law is to revolutionise the way that people access legal services, making it accessible, affordable and faster than ever before.
Pioneering better business
One of Claudine's guiding principles in business is empowering individuals to grow and develop. As an employer Claudine is invested in broadening the skill-set of her employees, creating an inclusive culture, developing women's talent with company funded career progression courses, retaining and promoting women within the organisation, and leading by example with empowered women making up over 80% of her team.
Parachute Law is a member of the
Better Business Act
, a business led campaign to change the law, to make sure that every business in the UK aligns their interest with those of wider society and the environment.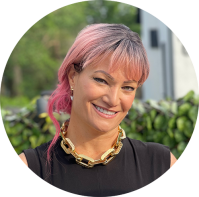 If you'd like to contact Claudine regarding business or press, please use the link provided, with subject line 'FAO: Claudine Boast' and she or a member of her personal team will get back to you.