Knowing how to sign a Deed correctly and following the formalities is very important. If your Deed is incorrectly signed, you are risking the intended purpose as the Deed may be disregarded or deemed "invalid" and potentially jeopardize your position.
Deeds Meaning: what is a Deed?
Deeds are drafted documents that must be executed in a particular manner to be legally binding. Deeds are much more legally recognised (usually more substantial evidence of a legal commitment) than a simple contract.
Your Deed should include the following elements to ensure its validity:
be in writing and drafted
make it clear on its face that it's intended to be a Deed.
be executed correctly, and
be delivered correctly
If you need to make any
changes to the deed
, the document must be revised
before you sign it
as it becomes much more complicated and expensive to update the terms of your deed after the fact.
How do you execute a document as a Deed?
Ensure the benefitting parties sign the Deed before their witness, and then the witness signs to confirm their position.
First Party: The first party to sign should sign the Deed before their respective witness. Ensure to sign using your usual signature in the correct designated area.
First party's witness signs: The first witness to the Deed signs on the lines indicated for the witness signature, with their full name and address.
Complete all Details: Ensure all parties signing the Deed complete all required information using capital letters. All details should reflect the same as your ID documentation.(i.e. Passport or Proof of Address)
Repeat steps above: Ensure the guidelines above have been repeated for all the benefitting parties to the Deed accordingly.
Who can witness the Deed?
Separate witnessing is required - Find individual witnesses for each benefitting party's signature.
18 or Older - Your witness must be at least 18.
Not a family member - Your witnesses cannot be close relatives.
Not a benefitting party - The witnesses and their husbands, wives and civil partners should not benefit from your Deed in any way (You will risk losing the benefit of the Deed if they act as one of your witnesses).
Competent - If asked, you ensure your witness is competent and believe they could give reliable evidence about witnessing your Deed. Witnesses who suffer any physical defects or can't read or understand the Deed's language, please ensure to look into and take the extra precautionary requirements.
Have you made any amendments to your Deed?
If you have amended your Deed, it is safer to return it to the solicitor who helped draft the contents of the Deed so that the solicitor may amend the Deed accordingly & a new "final Deed" may be re-issued.
If the amendments are minor (for example, spelling corrections), or if there is not enough time to send the Deed back to your solicitor, follow the guidelines below:
1

Write your initials after every amendment in the Deed.
2

Your witnesses must follow and write their initials next to your initials in all areas where you have made modifications.
What to do next?
Ensure all benefiting parties to the Deed have their Original copy stored safely.
If you have an accountant, it might be worth checking in with them to see whether they need the Deed for their records.
You may need to send your finalised Deed to the Land Registry depending on the type of Deed and whether you're registering the Deed or a Restriction.
If you are going through a transaction, your Conveyancer may require your finalised Deed.
Applicable when registering a restriction: HM Land Registry will require your finalised Deed if you are Registering a Restriction. We would be happy to assist.
Electronic Signature: Can a deed be signed electronically?
In some circumstances, Yes.
Most deeds can be signed in wet ink or electronically. We suggest getting your Deed signed in person due to strict formalities. Be careful to meet all requirements of the type of Deed you're signing, read our guide on
How to sign a deed electronically
. Please Note:
The formalities vary by the kind of Deed and by the types of parties involved.
To safely meet the formality requirements for your Deed, it is safest to sign your Deed physically in front of your required witnesses.
Do you need a Deed of Trust?
We can get this done and finalised within 24 hours, complete our online form now. Straight Talking
Friendly Solicitors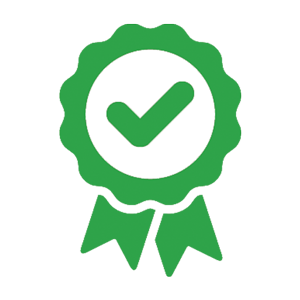 Rated Excellent
on Trustpilot
Qualified Solicitors | Competitive Quotes | Straight Talking Legal Support
Frequently Asked Questions
Binding
Important
Certify